YOUR DREAMS ARE READY TO BE REALIZED!
Most people search outside of themselves for happiness, success, abundance, love, joy, or whatever it is that they desire.

Often people say, I will be happy when...

I am in a relationship,
I am no longer in a relationship,
I am retired,
I lose 20 lbs.,
I have financial freedom,
I feel better,
I have reached a certain predetermined level of success.

The list can go on and on. It also, is eternally changing and the happiness line is forever being reestablished to a new point in time based on something else that has to happen, be acquired, or is achieved.
Let me ask you:
How many people do you know that are joyful, fulfilled, excited to be alive?
How many people do you know that are reaching their greatest potential?
Are you?
Looking for purpose and completion outside of your self is not the answer.
How do I know?
I have used the information in this course to transform every aspect of my life. In addition, I have spent a lifetime researching, discovering, and leading others to their highest levels of performance and deepest levels of fulfillment.
It all starts from within.


---
Every single person has an incredible power within
to be anything that they can believe in.
---

You have the potential for wealth, success, love, joy, or anything you desire. The only reason these have not been expressed in your life is because you have not identified yourself with them. Your outer world is a reflection of your inner world. You will only bring into your life that which is equal to who you believe yourself to be. There is nothing you need to change or become. You only need to connect and believe in that which you already are.

The Path to Everything is a transformative 6 week program that will guide you through clarifying what you would like to bring forth into your life and then identifying who you will be upon the realization of your desires. You will learn to disassociate from the limiting concepts that are holding you back so that you can emerge as something greater.
Through a daily mental rehearsal practice you will begin to live as your future self. By making your body and mind believe that this new way of being is not an idea, but a fact, it will accordingly change to match the power within that you have designed and awakened. Your life will transform to reflect the greatness that you have realized.
This inner work will provide incredible results in your external reality.
You do not need to strive, force, or try to make things happen. When you align internally to what you desire, it will show up in the most beautiful ways.
Each week, you will receive a foundation video which beautifully explains the concepts and provides a deeper understanding. You will then receive a practice video, which will guide you through how to integrate this information into your life so that you can realize the benefits of this work. It is not enough to know information, the power is in learning to apply it fully into your life. There is an extensive guidebook to assist you each week.

In addition, you will receive the powerful and empowering morning meditation. It is a guided experience into being your future self and living as if your dreams are a reality now.

Imagine waking up joyful, fulfilled, and excited
about the opportunities that await you.
Take this journey and awaken the power within you
that has been waiting to be expressed.
Discover what others have experienced:

"Tiffani is amazing…on so many levels. First and foremost, I think the amount of time she has devoted to researching, developing, implementing and living this program is self-evident. It appears to me that it is a culmination of years of dedication and self-discovery; and it's her passion and conviction that makes it work." Mike Stein
"POWERFUL! The Path to Everything has been a transformational journey into myself. I had been unaware how much I have been the cause of my own limitations. By examining what I identify myself with and building a new identity based on my future self, so many new possibilities have opened up for me." Michele H.

"Truly life changing! I felt like no matter how hard I worked or what I did, I was always getting the same result. Tiffani's program shifted my effort to what she calls the "internal work." I am amazed at how much my life has changed. Outwardly, my business has drastically improved and my relationship with my spouse and children has never been better. Best of all are the inner changes. I am overall happier, less stressed, and am excited about each day." Steven West

"There are not words to express my gratitude for Tiffani and her work." Julie Keller

"I love The Path To Everything!
For a long time, I have known that my thoughts and feelings shape my experiences. Often though, the right words at the right time were missing to make me really understand how I could get this to work and to more and more become the conscious and skillful creator of my life.
With this fantastic online course, Tiffani has given me the clarity, tools, and inspiration I needed. She provided six lessons for six weeks that beautifully build onto each other and interweave the things I learned in the lessons already taken with the new ones to come.
Every week The Path To Everything provides a lecture video, a practice video, and worksheets to focus on. It's like an intensive deep-dive into the mechanics of life and your own being!
Tiffani is a highly skilled teacher, explaining in a clear, concise and empowering way. She brings the learning experience even more to life by using inspiring examples and scientific research to support and enhance her message.
One central piece of the course is The Path To Everything Meditation, a powerful, guided experience. Meditating with it on a daily basis supports me effectively in more and more becoming my future self. This meditation is the supercharger to what you learn in the lessons, and they wonderfully compliment each other.
The Path To Everything has become my personal path to everything – and my manual for how life works!" Nina Kaiser
Your Instructor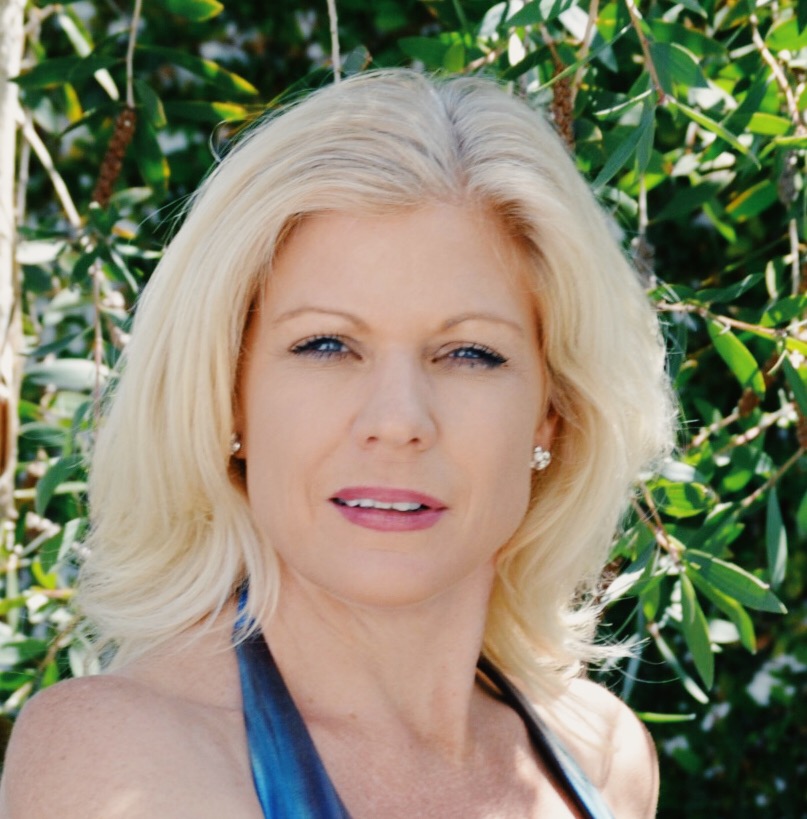 Tiffani Churchill has dedicated her life to researching the boundaries of human potential and teaching methods to surpass them. For the last two decades, she has worked with numerous entrepreneurs, corporations, and teams to turn their visions into extraordinary levels of success and fulfillment. She has taught Neuro-Linguistic Programming and mental rehearsal to businesses, individuals, actors, artists, athletes, and students. Tiffani helps people transcend their subconscious blocks to realize higher levels of performance, deeper levels of consciousness, and awaken the power within.
As a personal passion, Tiffani has taught yoga and meditation for over 15 years. She volunteers her time to bring these beautiful practices into the lives of people that have suffered from trauma, those who have been abused, and in schools.
Tiffani owns several companies which create and produce programs, events, and productions which inspire people and businesses to shift their perspective of what is possible.
Course Curriculum
Introduction
Available in days
days after you enroll
Week One
Available in days
days after you enroll
Week Two
Available in days
days after you enroll
Frequently Asked Questions
When does the course start and finish?
The course starts now and never ends! It is a completely self-paced online course - you decide when you start and when you finish.
How long do I have access to the course?
How does lifetime access sound? After enrolling, you have unlimited access to this course for as long as you like - across any and all devices you own.
What if I am unhappy with the course?
We would never want you to be unhappy! If you are unsatisfied with your purchase, contact us in the first 30 days and we will give you a full refund.